About us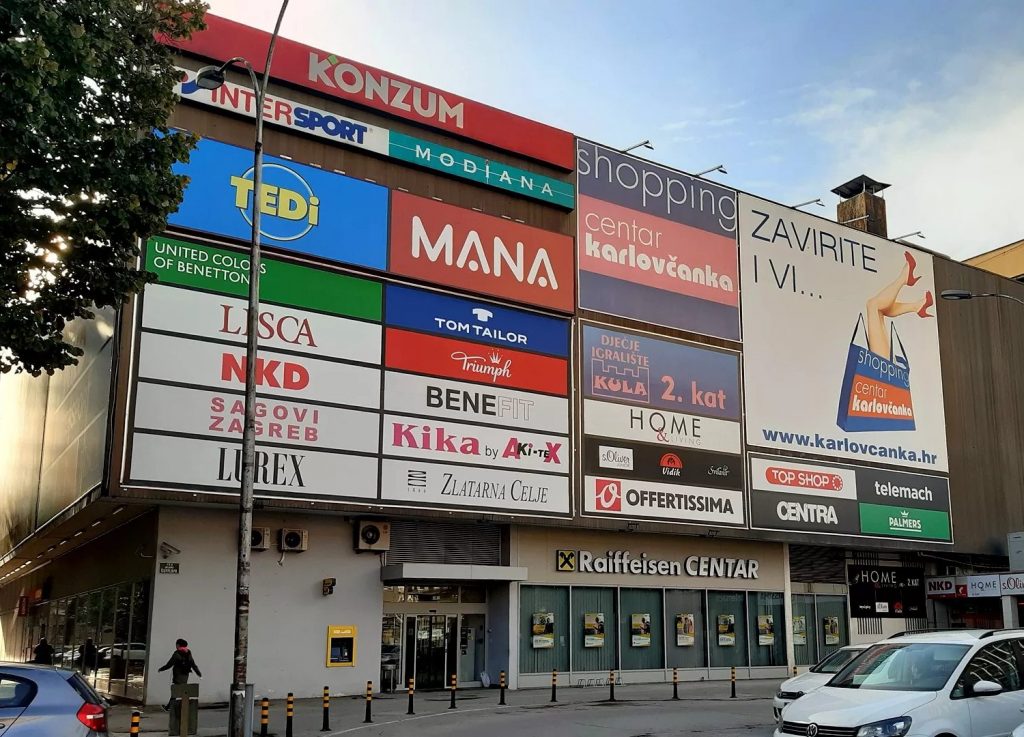 Karlovčanka association was founded in 2007 and deals with the management and maintenance of the property of the Shopping Center Karlovčanka.
Shopping center Karlovčanka is located in the center of Karlovac. It covers an area of 15,000 m² in 4 floors. Near the center are located all institutions of importance, such as banks, Fine, Tax Administration, insurance companies and others. It is the most frequent spot in the county center. The center has commercial, catering and service premises.
At the entrance to the center there is a children's playground with swings, carousel and slide, and in the center on the second floor there is a free children's playroom Kula with parental supervision, which has a ball pool, slide, swing, seesaw, children's boxes (kitchen and a toolbox), a school board, and various toys.
Various presentations can be organized at the Center and all interested parties can contact Karlovčanka d.o.o.

working hours
Working hours of the Shopping Center Karlovčanka are from 8am to 8pm Monday to Saturday.
The center also houses the Konzum shop, which is open on Sundays from 7:30 a.m. till noon.